Our Mission:
 To provide comprehensive management to donors whose desire is to support projects that improve the grooming, hygiene and well-being of target populations who lack access to regular personal care products and services.
2017 PROJECTS
CLIPPERS FOR A CAUSE PROJECT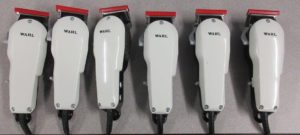 Help support volunteer services to populations lacking access to regular grooming nationwide. The RBCF provides free Wahl Tapering Clippers to barber and cosmetology students who provide haircuts to individuals who are currently experiencing homlessness.
Please identify the project(s) you wish to support during the checkout process. Thank you for your support!
2017 fundraising goal -$13,923
Percent of goal currently reached to date –

CURRENT PROJECT UNDERWRITERS:
Joann R. Price, Chairperson
---

---